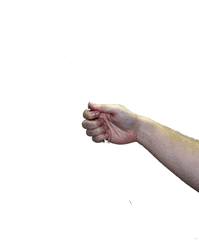 The magician pretends to grab something from the air and a full size magic wand is seen at his fingertips.
This effect is exactly as described. We have offered various models of this item in the past, but this model is much superior, stronger, and sturdier. It can be used like a regular wand after the production.
The 18 " wand is black with silver tips that look excellent on stage. We supply you the wand and well illustrated working instructions.
With a few handling trials, you can put it in your next show.