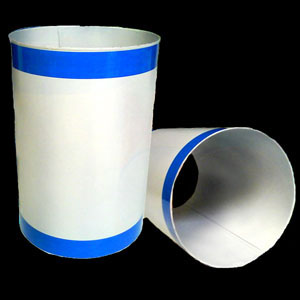 The Ghost Tube has been a favourite Magician's prop for producing items like silks, handkerchiefs, ribbons, currency notes etc.  We have various models of this item in our range.
In the basic Ghost Tube effect, performer displays a cylinder which the audience can see right through.  Then items are produced from this empty tube.
The Jumbo Ghost Tube, measuring approximately 6″ in diameter and 9″ high. This is made of tin, powder coated for durability, and supplied complete with instructions at a very reasonable price.
Also available are deluxe stainless steel models, in a glittering silver finish for life-long use.