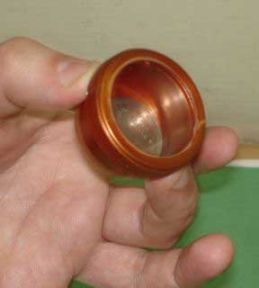 A coin is borrowed and placed in a small box with a clear "see though" cover. The cover is screwed back on the box.
The spectator is asked to take out his coin, but when he tries to do this he finds the cover turns, but will not open.
A very low priced plastic model of a brass prop we originally introduced several years ago.